CONNEC-T DUO 110$
Include: Internet 60 mbps, TV Plus package + 2 decoders

CONNEC-T TRIO $ 100
Include: Internet 60 Mbps, IP telephony, IP Television Basic Package + 1 decoder

Fiber optic Packages
Unlimited access for all
$68 / month *
150 mbps/50
$79 / month *
400 mbps/100
* Price subject to a two-year contract.
Regular price +$20/month
End-of-road Packages
Radio Frequency 5 Mbps/3

IP Telephony
Unlimited calls anywhere in Canada and the US
$24.95 / month
Quick setup
Quick connection and installation by a CSUR technician
Free calls
Unlimited calls anywhere in Canada and the US
Easily adapts
Works with all types of devices
Step 1
Choose your basic package
Step 2

What additional channels
would you like to have? (Optional)
* These channels can be chosen individually or as a personalized package
Step 3

Would you like to have access to a specialized channel?
0
Connected residences / shops
16
serviced municipalities
210
km of fibre optic cable
Make an appointment for




an installation !
Contact Us
Save $10/month when you subscribe to 3 services
Or $2/month when you subscribe to 2 services.
Our History
The Connec-T Network is the first service of the Coop-CSUR, this network was built by citizens of Très-Saint-Rédempteur in 2006, because they could not get connected by existing telecommunications companies. One thing leading to another, municipalities joined, people from all over Soulanges and Eastern Ontario called to be connected.
At the forefront, we invest massively, with our members, to improve the quality of the network and offer a service equivalent to what you find in town, at the same price as in town!
Nos avantages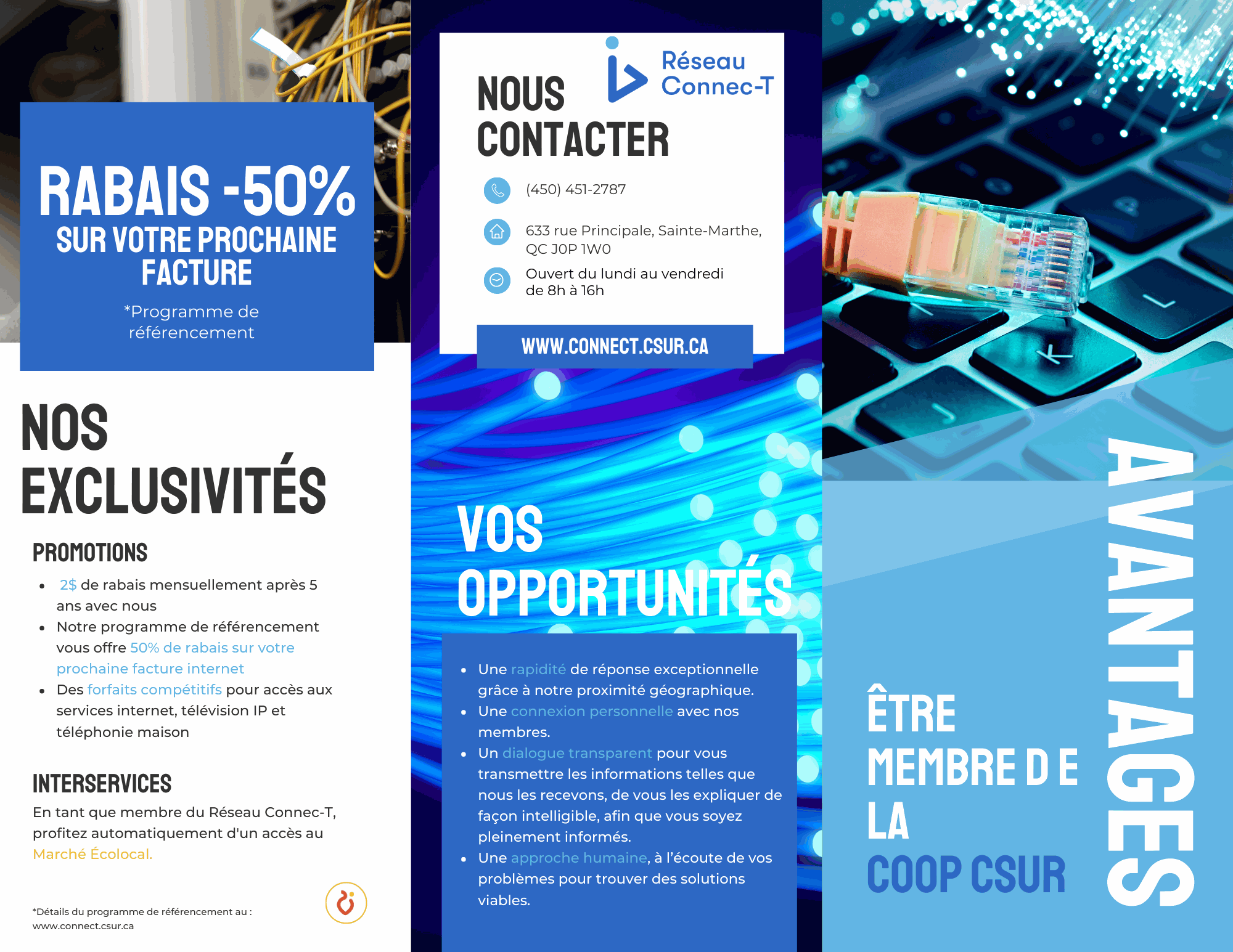 Our Mission
Bringing fiber optics to the end of the roads, wherever Internet services are not accessible in Vaudreuil-Soulanges. We are working very hard to improve the quality of life of the members of our community.
Our Values
Daring:

We don't know what's impossible, so we do it!



Engagement :

We are proud and dedicated, we are CSUR

!



Reliability

:

We ensure the best quality, the greatest stability and the least possible breakdown!





Integrity

:

We give you the right time, without fussing.





Equity

:

Optical fiber is brought to the end of road so that all households have access to the best technology.



Solidarity :

We support our community.

All our decisions are made taking into consideration its consequences for our community.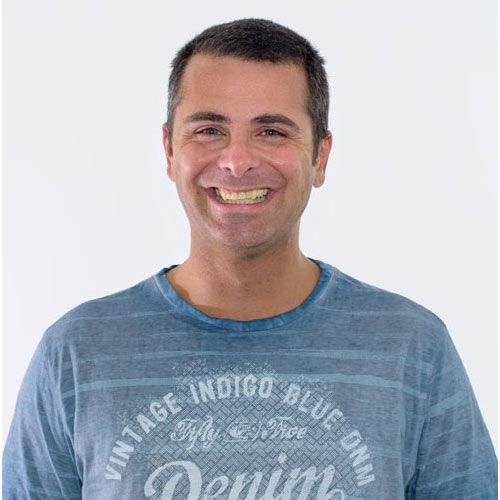 Sébastien Primeau

Network Manager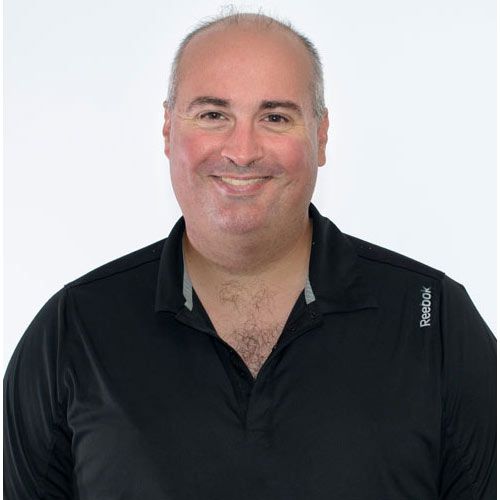 Fabien Grégoire

Installation Technician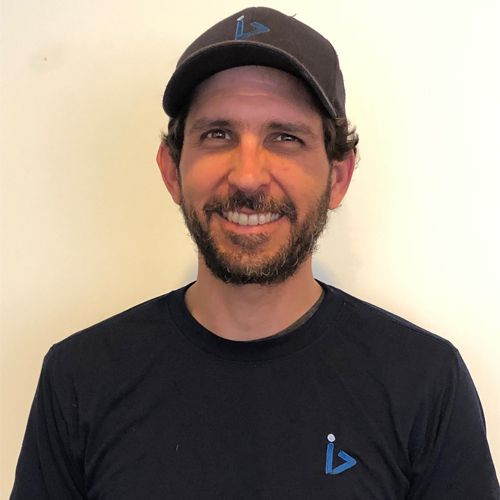 Mathieu Bérubé
Coordinator of Connec-T's network